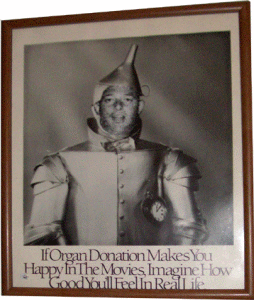 John wanted this poster size framed photo of him displayed at his memorial service. Which couldn't be found until a year after his untimely passing. So here it is for the worldwide web viewers to see. John wanted to be remembered as someone who always tried to make people laugh
.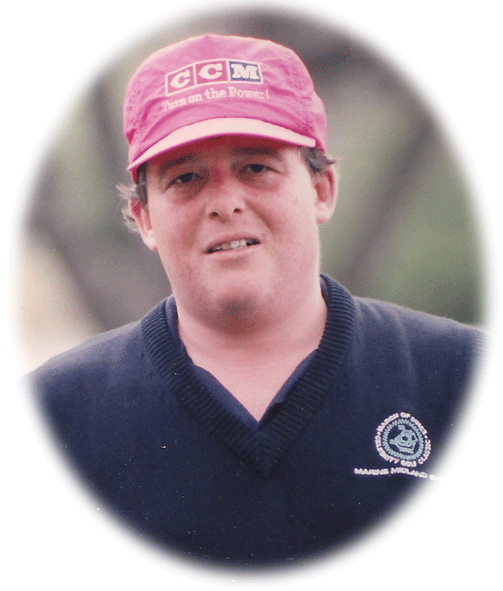 This website is a work in progress. Please sign the guest book, post your comments and come back soon. - Denine D'Angelo (
Denined[at]comcast[dot]net
)
Forever loved. Your words of wisdom, your integrity and strength are with us always.

10 years ago on this day (June 3) John suddenly went to heaven. I was lost and hopeless and couldn't see any future at all. The one thing that kept me going was the smile on Johnny's 4 yr. old face. But sad knowing he wouldn't grow up knowing his Dad. So everyday from that day on I spoke of him. "You have a great memory, just like your Dad… you are so funny, just like your Dad…you have dark brown eyes just like your Dad… your Dad liked Pepsi and the beach … Your Dad would sing to me just like you're doing and expect me to join in too… Your Dad would be so proud of you." We all had to push ourselves to go on in life to live the life John would want for us. Here we are 10 years down the road and John would be so proud of our 5 kids who have shown great independence and success and have soared going beyond our dreams for them. They have an awesome angel who has been there to help put things in place and also save them from some close calls, continuing to be the one who looks after his family. And now as we prepare for the birth of our first grandchild in the 10th year of his passing, he gets to be the first one to hold in heaven and tell that beautiful little soul how awesome hockey is and how much fun playing on the beach is while giving a sweet kiss to pass on. This little one will bring so much love. Here we are 10 years down the road, prepared and strong, no longer lost, yet still missing his physical presence and so thankful for the time we had with John and the memories and traditions we carry on. Today we celebrate John's life and the life in us that shines from him.
- with Love Denine