Above: Freddie with his 1st hockey stick 1988

Top Left: John's hockey position was GOALIE. He would have been so proud that this year (2010) his youngest son Johnny is began his 1st Hockey Season playing goalie, just like his Dad. A Johnny chose the position, not knowing his Dad played goalie, but he knows it now. (middle left).

left: Freddie and Johnny at the Barton rink having fun.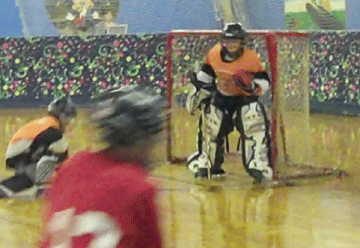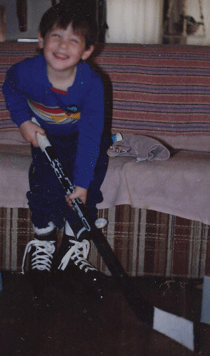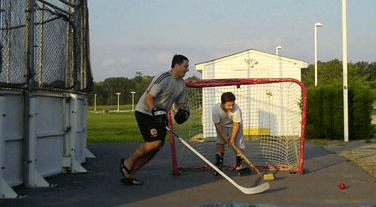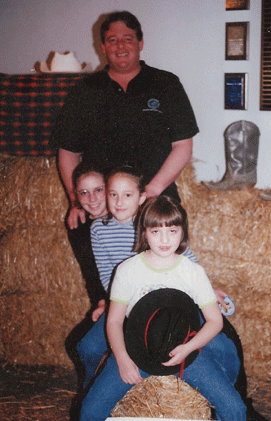 John with his 3 daughters, Marie, Gina & Serena. This photo was taken at a Girl Scout Father Daughter Dance that he escorted them to even though it was the day of a very big football game he went!